10th Class Biology Notes Available Online With Free PDF File Download
What is the point of free 10th Class Biology Notes from the Punjab Board? Is it not a part of the curriculum? Is the idea of giving something away for nothing really such a bad thing? These are all questions that one might have in mind while preparing for the upcoming Biology papers.
Every student is entitled to receive such information as per his or her needs. In fact, the whole point of Biology is to learn about life. It is an important subject that is taught in schools. Thus, it is only fair that students should be informed about its entirety.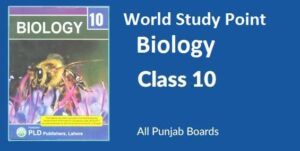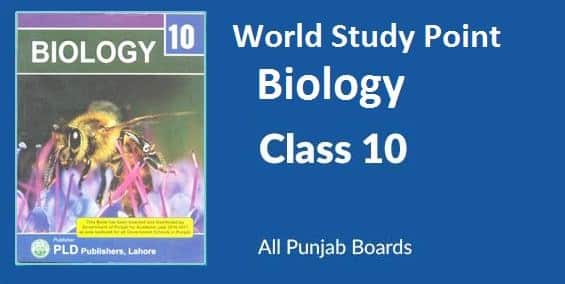 Students should also not be denied access to information. The best way of doing this is by downloading free biology resources from the internet. The state of Punjab has made available free copies of important books that cover every aspect of biology. This includes textbook and research work on the subject.
For students who do not have internet access or those who cannot read books, these resources come in handy. There are many sources on the net that offer free copies of textbooks, handbooks and journals. What is more? Materials are available online. Students need not worry about purchasing or downloading anything off the internet.
While browsing through the net, one will come across various websites that offer tips and hints on how to tackle problems. There are sites that offer free sample tests on Biology. The test helps one get a better idea on what is to be expected during a test day. One can even download these tests and take them for practice.
10th Class Biology Notes In PDF For Exams Preparations

Chapter 10 Gaseous Exchange Subjective + Objective Notes
View PDF File
Chapter 11 Homeostasis Subjective + Objective Notes
View PDF File
Chapter 12 Co-ordination and Control Subjective + Objective Notes
View PDF File
Chapter 13 Support and Movement Subjective + Objective Notes
View PDF File
Chapter 14 Reproduction Subjective + Objective Notes
View PDF File
Chapter 15 Inheritance Subjective + Objective Notes
View PDF File
Another useful source online is the chemistry laboratory of a nearby college. Here one can get hold of free materials to help in the preparation for his or her tests. Chemistry lab notes can also be downloaded from these sites. However, it is important to check the validity of these tests before downloading the materials.
Since it is important for a student to understand his or her Biology subject thoroughly, he or she needs to get hold of reliable references. The internet has made this task easy for all. Various websites provide useful tips on topics ranging from reading and writing to answering tests. Students can purchase reference materials that are available online through online stores.
Apart from getting expert guidance on Biology topics, students can also opt for other related classes. These include molecular biology classes, genetics and cellular biology classes. Taking these classes helps the student understand more concepts in the subject. In case of any difficulty in understanding the materials provided in biology classes online, queries can be directed to the instructor.
Students can also order their required notes online. They can either visit a store in person or make use of the virtual address books. There are many websites that offer address books with different subjects such as physics, chemistry and biology. This option is most convenient for those who are unable to join physical classrooms.
Students need to check the availability of Biology notes before enrolling for any class. The first step in this direction is to go through the course description and syllabus. Reading the contents and understanding them well will help the student a lot in his or her studies. It will also help in the process of selecting the appropriate online Biology courses.
10th Class Chemistry Notes Punjab Board With Full Book Free Downlaod in PDF for a Powerful Classroom
A student needs to register for the desired course. This can be done online or through traditional means. Before registering, students need to go through the requirements and terms of the school. After registration, he or she needs to download the necessary biology notes as well as other requirements from the website of the Board.
The distribution of Biology notes is done through mail. Students can send their request via mail to the Address Department of the Punjab Board. Online classes are preferred by many students because they can take up the courses at their convenience. Students can access the content of the online classes through their computers. Students have the option of checking their assignments online and can even revise them if they face any problems.